Chiropractic Adjustments
Most people will suffer through back pain at some point in their life.  These symptoms can be the result of poor posture, problems within the joints, muscle tension and spasms, and inflammation due to injury.  People often resort to pain medications, muscle relaxers, bed rest, spinal injections, and sometimes even surgery to help alleviate the pain.  Some of these methods may give temporary relief by masking the symptoms, but the pain may return once the drug interactions wear off.  These treatment methods are based along the lines of the typical medical model.
Chiropractic is a more natural approach to treatment that is used to alleviate the pain, realign the joints, and all while allowing the body to heal itself.  Depending on the severity of the problem, your body may need help to get over the pain threshold in order to begin the healing process.  Chiropractic care often consists of an adjustment of the spine to move the joints back into their proper alignment.  The extremities can also be adjusted when there is a misalignment of the joints such as those of the hands, wrists, elbows, shoulders, hips, knees, ankles, and feet.  People have felt relief after treatment for conditions such as neck pain, back pain, arm or leg pain, carpal tunnel syndrome, breathing difficulties, allergies, asthma, gastrointestinal problems, headaches, and the list goes on.  Kids also can benefit from chiropractic treatment.  Checking for misalignments and scoliosis at a young age may help to correct problems before they surface later on in life.
What to expect on your first visit?
After all of your health information is filled out, we will bring you back for a consultation.  During the consultation Dr. Neal Cobb will discuss your health issues and what possible treatment options he recommends.  Once all your concerns or questions are answered we can begin the examination.
During the examination we will take a complete history, perform pertinent orthopedic, postural, neurological, and functional tests.  The doctor will examine the areas of concern, observe ranges of motion, test muscle strength and integrity, and check reflexes.  We may recommend x-rays or other diagnostic imaging if needed.  These may be performed in order to rule out possible fractures, tumors, ligament/muscle injuries, and also to determine the severity of spinal misalignments or degeneration.
After your examination is completed, the doctor will recommend your treatment options.  These are only recommendations and it is up to you to decide what treatment will be given.  If you chose we can begin your chiropractic care on the first visit.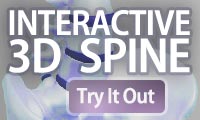 ---